Meet the Teacher: Shelly Hilton
Reading Time:
2
minutes
What is your name? Shelly Hilton
What do you teach? Developmental Kindergarten/ I.D.E.A.! (supplemental Kindergarten program)
How many years have you taught at Dayspring? The 2019-2020 school year is my 14th year.
What do you appreciate the most about the Principle Approach? Being able to relate all subjects back to the focus of God and his leading in our lives.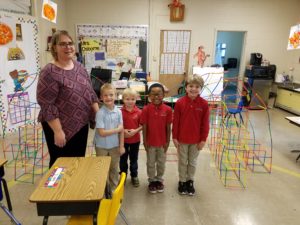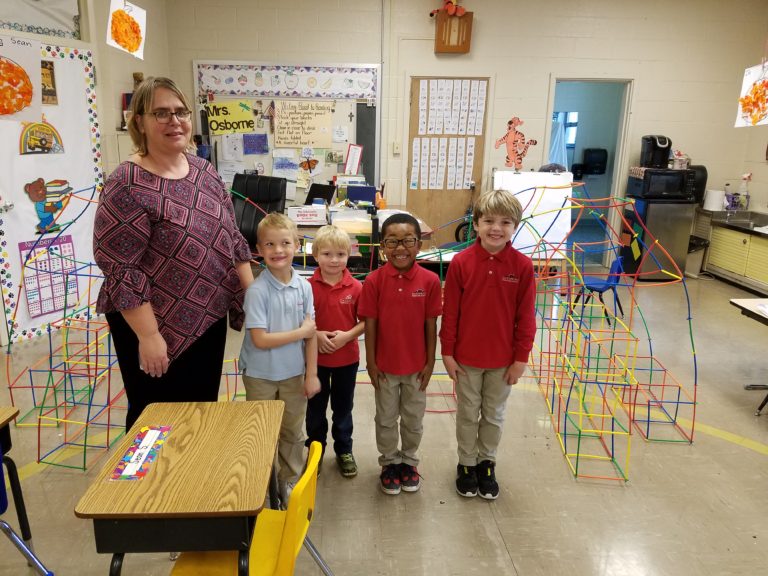 What do you see in your students that is most encouraging? Learning about something new for the first time and seeing their eyes light of with understanding.
Why do you love teaching at Dayspring? I love that my main focus can be to show God's love to my students and their parents. I love that I am one of the first connections to academic learning in a child's life.
How do you teach a biblical worldview in your classroom? I intentionally relate our stories and activities to God's word and his character.
What do you think most students appreciate about your class? The hands-on activities that we do for each subject
What is unique about you, your talents, or interests that you bring to the classroom? I am passionate about early education. I realize how the impact of their experiences in these classrooms can reach into the rest of their educational lives. I am capable of understanding how a child feels and am able to offer correction with large doses of grace and love.
What have you seen in your students over the years that has touched your heart the most? I have seen students who really seek to know more about the Bible stories and will often ask me where they can find it in their Bible so that they can have their parents read it to them at home. I also love when students come to me with ideas of what we can study or science experiments they tried at home and want me to try. They are helping to orchestrate their education and I believe this only helps to solidifies them as life long learners.
At Dayspring Christian Academy, we are committed to raising up the next generation of Christian leaders who acknowledge the Lordship of Jesus Christ in every area of life, demonstrate a biblical worldview, become citizens of excellence in Christian character and scholarship, and aid in the restoration of America's biblical foundation. If you would like to learn more about Dayspring Christian Academy, please contact Karol Hasting at 717-285-2000 or schedule a private tour using the button below.