We'd Love to Meet You!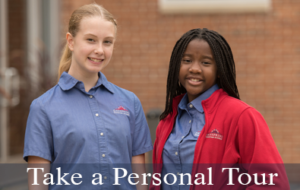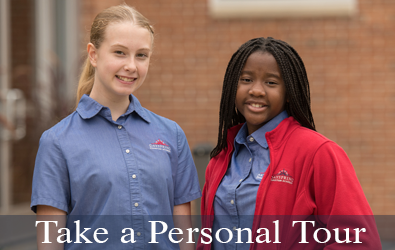 Are you ready to learn more about Dayspring? Take a tour of our school! Your private tour can be scheduled at a time that works best for you. Meet our teachers, talk with our administration, see our classrooms, and get all of your questions answered!
Schedule Now!
Family Bus Trip to the Creation Museum and Ark Encounter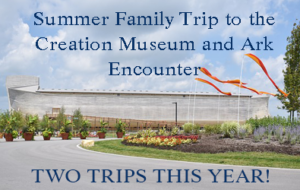 If you have ever wanted to go to the Creation Museum and the Ark Encounter, now's your chance! Join Dayspring's science department chair, Randy Gehman, on the trip of a lifetime! Due to overwhelming response, this year, we are offering two trips:
June 26 – 30, 2023 AND

July 17-21, 2023
This trip is more than a vacation; it is an educational adventure that you can share with your children. Led by Mr. Randy Gehman, the upper level biological sciences teacher at Dayspring Christian Academy, this trip will include visits to top educational sights as well as interpretation from a biblical creationist point of view. Trained as a biology educator, Mr. Gehman served as both a public school teacher and a pastor before coming to Dayspring. He has studied and taught about the creation/evolution controversy for over 30 years. Join us as we learn to better understand dinosaurs, and the variety of life on our planet as a testimony to God's magnificent creation.
Learn More and Register Now!
Remember America Speaker Series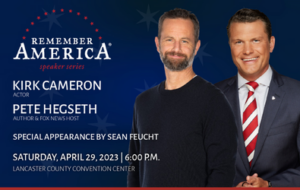 Remember America Speaker Series
Date: Saturday, April 29, 2023
Featured Speakers: Kirk Cameron and Pete Hegseth
Remember America Welcomes Kirk Cameron and Pete Hegseth
Dayspring Christian Academy presents the 13th Remember America Speaker Series featuring Kirk Cameron, who has led American Campfire Revival events throughout the nation and Pete Hegseth, co-host of Fox News Channel's Fox & Friends Weekends and author of Battle for the American Mind: Uprooting a Century of Miseducation.
Each year, the Remember America Speaker Series' theme stands on a verse from God's Word and the evening brings to life this theme through choir, oration, media, and, of course, our keynote speakers. The theme for 2023 event is from Ecclesiastes 4.12 "the three-stranded cord is not quickly broken."
"At Dayspring, we believe that education is a partnership between the home, the church, and the school," said Dayspring Headmaster Dan Stone. "The '3-stranded cord' was not our idea. It comes from God's Word. In Ecclesiastes 4:12, we read '…a cord of three strands is not easily broken.' As we seek to remind America of her unique Christian heritage, we want to highlight this important underpinning of a child's education and worldview formation: that it is a partnership between the home, the church, and the school. This was the kind of education that was prevalent at our nation's founding, now known as the Principle Approach.
This three-stranded cord will be woven through the evening's events that will feature Pete Hegseth and Kirk Cameron.
Get Tickets Now!