Reading Time:
6
minutes
Are you looking for Christmas gift ideas? The staff and faculty of Dayspring Christian Academy have collaborated to compile this list just for you! We've included 5 types of gifts: books, family time, music, practical items, and STEM toys!
Books:
1.) Books that reinforce a biblical worldview are great gifts!  Answers in Genesis has numerous resources for varying age groups that support and teach a biblical perspective on creation, the flood, and dinosaurs!  Visit https://answersingenesis.org/store/
2.) Educational Magazines are great, too! Subscribe to Lady Bug, Cricket, Muse, Ranger Rick, Popular Science, or PuzzzleMania.
3.) The "red books" are a wonderful addition to your home library, as is the Webster's 1828 dictionary. The Foundation for American Christian Education offers wonderful resources (in addition to the "red books" and Webster's) for beginning your very own Principle Approach library!
Be sure to sign and date the books you give as gifts! A nice final touch can be an inscription by the gift giver as to the reason they selected THIS particular book for THIS special person.
Experiences: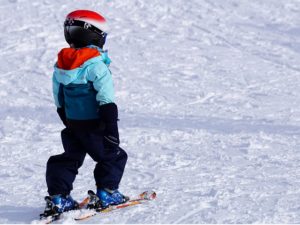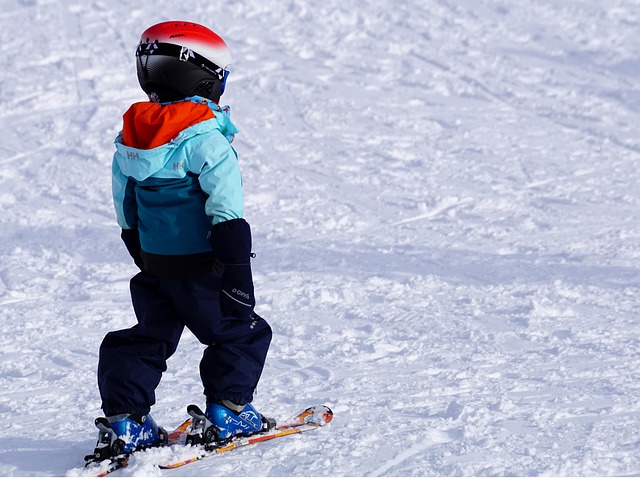 Toys and stuff are often quickly forgotten but new experiences and time with your kids will be remembered. If you are searching for experienced-based gift ideas, here is a list of ideas for you:
1.) New York City: So many exciting things to see and do! History, science, and arts collide in New York City.
2.) Gettysburg, PA or Harpers Ferry, WV, historic weekend getaway: Visit the historic sites, hike, camp, creek stomp, and more!
3.) Canoe trip down the Delaware River
4.) Visit our nation's capital! Washington, D.C., is home to the Smithsonian Museums, memorials, and many historic sites. A fun way to see DC is by a scavenger hunt! There are many websites with scavenger hunt opportunities. Simply pick the theme of your hunt and go!
5.) A year of zoos! Take your child to various zoos throughout the year. Philadelphia, The Maryland Zoo in Baltimore, and the National Zoo in Washington, D.C., are all wonderful zoos. Consider visiting smaller zoos as well!  Brandywine, Plumpton Park, Lake Tobias, and Zoo America are all fun options.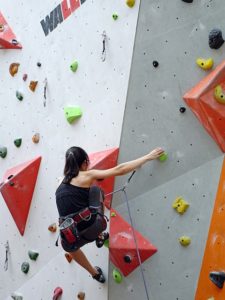 6.) Take up Geocaching! What is geocaching? Well, here is a helpful article and here is a list of geocaches to get started!
7.) Gift certificates for playtime at Spooky Nook Sports or Reading Rocks climbing facilities
8.) Tickets to the theater (Fulton Opera House, Dutch Apple, American Music Theater, Sight and Sound, etc.) or to a concert
9.) Tickets to professional sports games
10.) Young children might enjoy membership or gift certificates to Hands on House, Kidmazium at Universal Fitness, Bounce Kraze, or Go N Bananas.
11.) Create your own coupon book that includes a variety of planned outings!
12.) Replace traditional presents with a big family outing such as a few days of skiing (Ski Roundtop and Bear Creek Mountain are within driving distance) or overnight at an indoor water park such as Kalahari or Great Wolf Lodge
13.) Season passes to Hershey Park
14.) An outing on the Strasburg Railroad
Family Time
1.) Board games (with real boards and real pieces) for family time and learning.
2.) Give a gift card/certificate to for pizza for an upcoming Family Game Night
3.) Puzzles—nothing says family like a puzzle that takes forever to put together!
Music:
1.) Boomwhackers (fun for the whole family to play together!
2.) Handbells
3.) Unique "world" instruments (Ten Thousand Villages often has cool ones)
4.) Small rhythm instruments, drums
5.) Recorder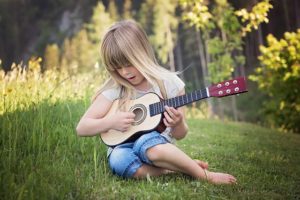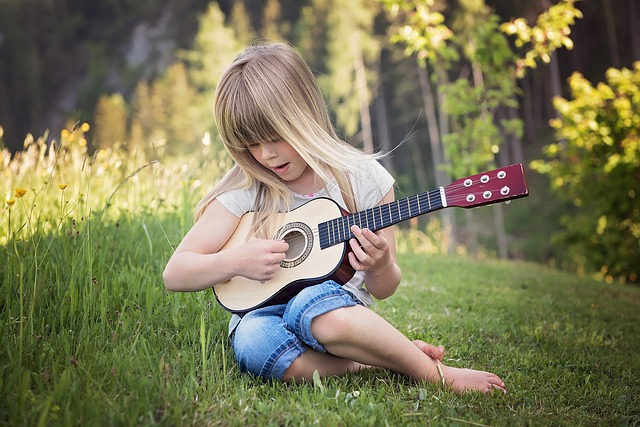 6.) Ukulele (Good ukulele brands are Kala, Lohanu, Cordoba, Hola!, and Fender. Soprano ukuleles are a good size for kids to start with.)
7.) Small keyboard
8.) Musical games like Simon, Spontuneous, Encore Game, Now That's What I Call Music, Compose Yourself
9.) Music flashcards for kids who are taking music lessons
10.) Gift cards for online music providers (iTunes, Pandora, Spotify, etc.)
11.) Praise Baby Collection on DVD: Relaxing for everyone, geared for ages 2-4.
Most instruments can be purchased at Amazon, RhythmBand, or locally at Guitar Center. Remember to use smile.amazon.com and select Dayspring Christian Academy as your non-profit to support!
Practical Items: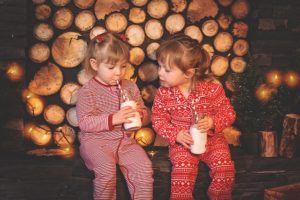 1.) Is your child in sports, overnight camps, or a traveler? Perhaps a nice duffle bag is in order!
2.) Who doesn't love a warm, toasty pair of pajamas? Why not get matching jammies for the whole family!
3.) Show your school spirit with Dayspring Spirit Wear
4.) Special bedroom updates! Dayspring teacher, Donna Hurley, reminiscences "I cherish that my mom did this for my birthday one year: big flower decals on my bedroom wall corners, new staining on my wooden desk, a special pillow…it's still such a warm, happy memory for me!"
STEM Toys:
STEM-related toys are a great Christmas gift! Dayspring's STEM teacher, Mary Stauffer, says "One thing I look for are toys with open-ended creative opportunities." With this in mind, here are some wonderful STEM gifts for kids: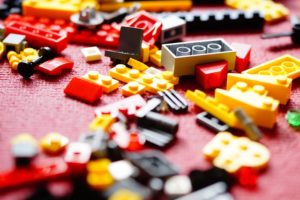 1.)Bloxels – build your own video game. The toy uses physical blocks to build a setting and characters for your game. Using your Apple or Android tablet and its app, simply photograph it to create a video game from the things you made. Recommended for kids aged 10 and up.
2.)Amazon's STEM club subscription. Simply choose your child's age, and each month, hand-picked STEM projects will be delivered to your door! This monthly subscription is $19.99 a month and is available for children ages 3-4, 5-7, and 8-13.
3.)Makey Makey invention kit. This kit uses everyday objects to create electrical gadgets. It's simple to begin inventing with art, engineering, and everything in between. Recommended for kids ages 6 and up.
4.)Little Bits Electronics Gizmos & Gadgets Kits Ages 8+. These kits use electronic blocks to build circuits and apply them to gadgets the kids can create. There are many kits to choose from!
5.)K'Nex Imagine Power and Play motorized building sets. Many sets to choose from! Recommended for ages 7-12.
6.)Ozbot Starter Pack – This robot is programmed using various colors drawn on paper. The bot follows the line until it hits a sequence of color, then does what the color instructs it to do. Recommended for ages 7-12.
7.)Klutz book of Lego Chain Reactions – Design and build moving machines with your Lego bricks! Comes with specialty Lego parts. This book teaches kids how moving things work together. Recommended for ages 8+
8.)Think Fun – Gravity Maze – Ages 8 and up. Combine towers to allow a marble to fall through a maze and solve the challenge puzzles.
9.)Anki Cozmo – 2018 STEM toy of the year – Robot with artificial intelligence which means the more you play, the more he learns! 8 years and up.
10.)Engino Discovering STEM Sets: The Levers and Linkages building kit is just one example of these interactive, educational kits. The Levers and Linkages kit is a great engineering toy which teaches the principles of how engineering and physics work hand in hand. Includes information on mechanics and real-world applications. Ages 8 and up.
11.)Gadgets and Gizmos Invention kit by Lakeshore – Another great building toy for ages 6-11. There are several sets to choose from.
Bonus idea: Turing Tumble – a marble powered computer. Using customizable switches, gears, etc., kids are challenged to set up the game in such a way that the marbles land in a specific order. (This item will be released January 2019.)
Not seeing the perfect gift in this list? Visit Fat Brain Toys to search by age and gender and discover other amazing STEM gifts!
No matter what gifts you give or get, remember that we have been given the Greatest Gift of all, Jesus Christ our Lord.
If you would like more information about Dayspring Christian Academy, please register for a private tour using the button below. Alternatively, you can call Karol Hasting at 717-285-2000 with your questions.