Reading Time:
5
minutes
As we move through the middle weeks of a near nationwide lock down, there has been time to reflect on the overall effects of this pandemic. Even as we count down the days until what we hope will be some return to normalcy, there is still a great uncertainty in the air.
There have been thousands of articles written on the virus. Every news media source has covered the virus from just about every angle possible, and yet the more information we receive, the more we read, it feels the less we know. We hear reports and try to interpret the numbers and models, but just as we think we have it figured out, the numbers rapidly change. We hear rumors of when there may see some glimmer of normality and just when we think it might be around the corner, we hear some report of how this could linger into a year or even longer.
The level of uncertainty in this time can feel overwhelming and our thoughts and emotions in regard to the virus can change just as rapidly as the information we receive about the virus. In February, the virus appeared as a distant issue and few predicted how directly hit America would be. Early action came with travel bans, and the media took to stories like wildfire, spreading so much information that it was hard to determine fact from fiction. Panic hit the American people. Videos surfaced of people fighting over toilet paper and in March the shutdowns began.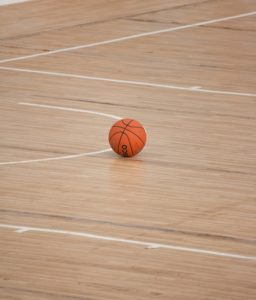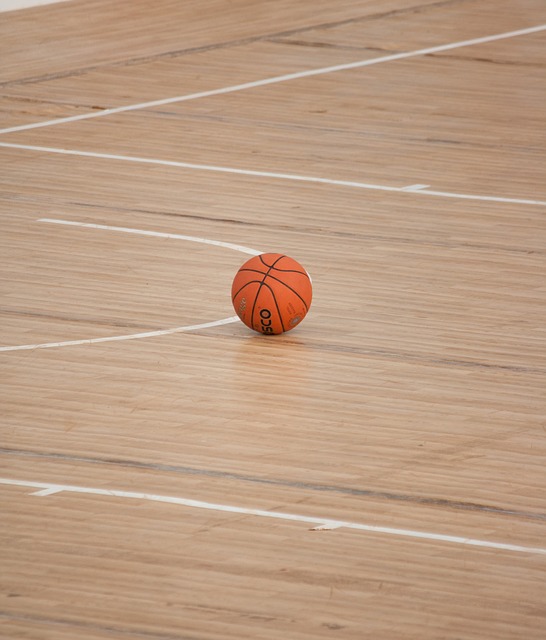 Perhaps one of the first surprises was the shutdown of the sports world. The widely popular college basketball tournament was set to take place in March, and the NHL and NBA were in the middle of their seasons and the MLB was gearing to start their season. This time in sports is labeled as the busiest times of the year. But, as college institutions and conferences began to cancel their tournaments the overall cancellation of sports seemed inevitable. Talk began of continuing sports, but in empty arenas and playing fields. However, it all changed on March 11th as Rudy Gobert, a professional basketball player tested positive for COVID-19. The NBA immediately suspended its season, which caused a domino effect as the sports world came to a halt.
During this time of March and the release of the 15-day plan to stop the spread of COVID-19, many educational institutions were in the midst of spring breaks. Some breaks were extended or added as educational institutions had to determine what was best for their students and faculty along with abiding by government orders. Many hoped to be able to continue education online and with modern technology it allowed for some type of transition. This brought much more uncertainty as now schools were closing and parents had to adapt to makeshift online schooling along with challenges of now having someone to be at home with children. Teachers, parents, and students had to adapt rapidly to these changes along with not getting to say proper goodbyes.
Businesses began shutting down as well. As local governments began to make ordinances of keeping only "essential " businesses open, other businesses were forced to shut down along with furloughing or letting go of employees. Millions filed for unemployment. This global pandemic had also become an economic crisis.
While Americans are isolated in their homes waiting it out, there are the harsh realities of this virus. This virus has come and in the United States has taken over 40,000 lives and infected over 800,000 people (as of April 21). Many try to compare this time to other events of history in comparing the death rate. But, no matter how the numbers are analyzed, that is over 40,000 individuals who have lost their lives to this virus in a short amount of time. That is thousands of families losing loved ones. It is hard not to worry about our own health or the health of those we love, especially to those who may be at high risk.
Comfort in Scripture
This time is an unprecedented time in history. It has brought many raw emotions forward, such as anxiety, worry, and sorrow. It can be hard to see the good in it all. But, in God's Word we know of the One who is bigger than it all. In the Principle Approach form of education, history is viewed from a biblical perspective in the following areas: creation, fall, redemption, and restoration.
God the Sustainer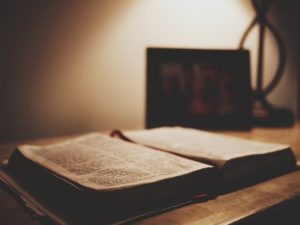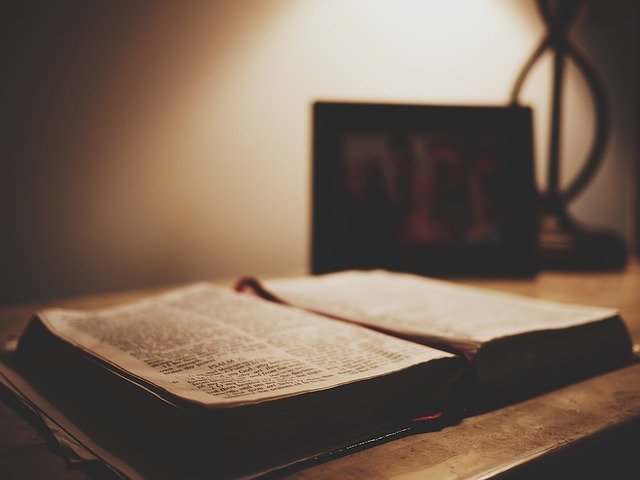 God created the universe and the world that we live in. He is the Sustainer of life. But, in the fall, because of man's sin, death and disease entered the world. However, it is through Christ who died on the cross for our sins, that if we believe in Him, we will have eternal life. In this sacrifice of Christ we are redeemed, and one day Christ is coming again to restore.
God the Deliverer
Throughout the entirety of the Bible we are pointed to the comfort that is found in God. While we may be fearful or anxious we can take comfort in that God is the Sustainer of life and God delivers His people. In Exodus we read of God delivering Israel out of the hands of Egypt. Throughout the majority of the Old Testament God continually reminded Israel of how He delivered them out of Egypt and continued to deliver Israel from the hands of their enemies. In times of great uncertainty like the Israelites it is easy to forget how God has delivered us in the past, but perhaps during this time where we have time to think and reflect we can reflect and take comfort in how God has delivered us in the past during hard times.
God the Comforter
There is also much comfort to be taken from the Psalms. Though we may feel we are walking in the shadow of death, we read in Scripture that, "Even though I walk through the valley of the shadow of death, I will fear no evil, for You are with; Your rod and Your staff, they comfort me." (Psalm 23:4, ESV). There is also much comfort to be taken from Psalm 139:1-2 "O Lord, you have searched me and known me! You know when I sit down and when I rise up; you discern my thoughts from afar." God knows our thoughts. He knows what we are struggling with. We may feel overwhelmed such as Job was when he had everything but his own life taken from him. The sorrow had to be immense. He cried out and God listened and answered.
Even in our thoughts and fears of our own mortality we can take comfort as Christians of our life eternal. Colossians 3:2 "Set your minds on things that are above, not on things that are on earth." In this hard time of life may we willingly and actively seek God out and look to Him for our comfort knowing that it is He who has delivered us, who will deliver us, and with whom we will spend eternity.
This blog was written by Tanner Hilton from Dayspring Christian Academy's Class of 2015 and 2019 Graduate of Arizona Christian University. As you can see, Dayspring Christian Academy is committed to raising up the next generation of Christian leaders who acknowledge the Lordship of Jesus Christ in every area of life, demonstrate a biblical worldview, become citizens of excellence in Christian character and scholarship, and aid in the restoration of America's biblical foundation. If you would like to learn more about Dayspring Christian Academy, please contact Karol Hasting at 717-285-2000 or visit our tours page to learn about upcoming opportunities to learn more about Dayspring using the button below.