Reading Time:
3
minutes
I love traveling to new places. New experiences, new people, these are my passions. So, why would I take the time to go back to a place I have been before and hear much of the same information? Because I could take this trip 100 times and still learn something new each time.
I went back to Israel for 10 days in mid-May with Dayspring Christian Academy, my alma mater. The school takes this trip every year with the senior class and is led by the school's Headmaster Dr. Michael Myers and Dr. Randy Smith from the Great Commission Bible Institute. Dr. Randy could talk about any subject in the Bible for hours and you wouldn't get bored . . . he makes it real.


I wish I could describe the awe-inspiring perplexity of being in the Holy Land, walking where Jesus walked, sailing on the sea that He walked on, and realizing that the Bible was written to a very different people than we realize. However, Dr. Randy was always quick to remind us that, "Rocks don't change people. Jesus changes people." I believe you could pretty much prove this statement by seeing how many people literally live on top of the hills where Jesus was born, performed miracles, lived, died, and rose again—and they have no faith, because Jesus is the one Who changes people, not the rocks they walk over every day.
No, you don't have to walk where Jesus walked to believe in Him, but seeing it come to life eliminates doubts of our worldly, proof-seeking hearts. The first time I went to Israel two years ago, I was just taken captive by the reality of all, and by the time I got home I barely had any notes or pictures to remember all of the wisdom shared. So, I went back.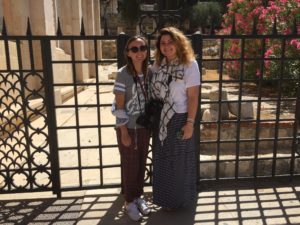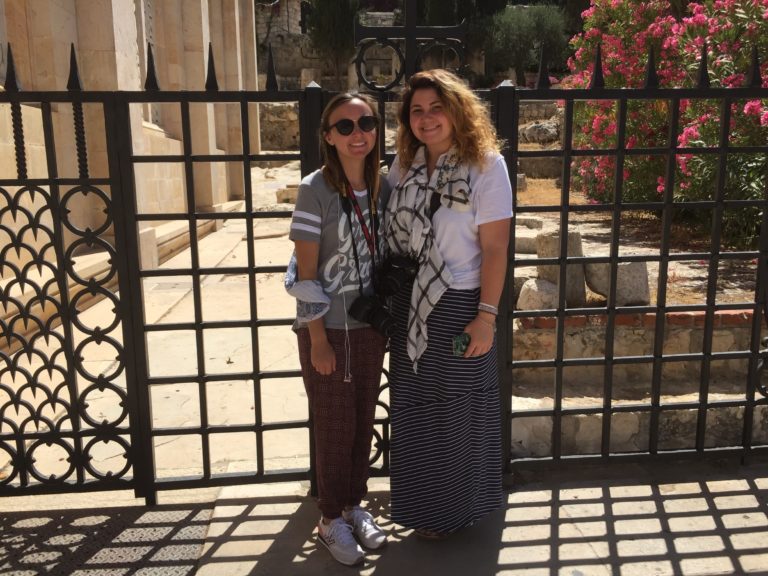 I went back to take it all in again. It was somewhat familiar, but also new. I could mentally prepare for the toll it would take on my senses and beliefs. There's just something about having quiet time on the Mount of Beatitudes, watching your father be baptized in the Sea of Galilee, and taking communion at the Garden Tomb. I wish I could describe it to you.
I went back. So I ask you, what if you went? Would God meet you on the quiet of the Sea of Galilee? Or maybe in the bustling Church of the Holy Sepulcher? Yet, the only location God needs to meet you is wherever your heart is, that is what He seeks. Whether you go to Israel or not, God will meet you where He needs to for His plans and purposes.
Carly Becker graduated with the Class of 2015 from Dayspring Christian Academy. If you would like to learn more about Dayspring Christian Academy, please email Karol Hasting at khasting@dayspringchristian.com or click the button below to schedule a private tour.