Reading Time:
2
minutes
Grandparents Day is a very special tradition at Dayspring Christian Academy. Grandparents and special guests of our students are invited to a program that begins with homemade goodies and a warm welcome with prayer from Dr. Michael Myers. Grandparents then enjoy a student oration and hear the melodious voices of our High School Choir. It is a fun day for all!
Grandparents then are able to visit with each grandchild in his or her classroom. This year, grandparents enjoyed short skits by students, brain teasers, games, STEM challenges, Latin, and art. One classroom even had a "photo booth" where students and their grandparents could put on silly hats or accessories and have their picture taken by our teachers!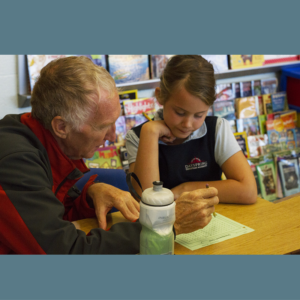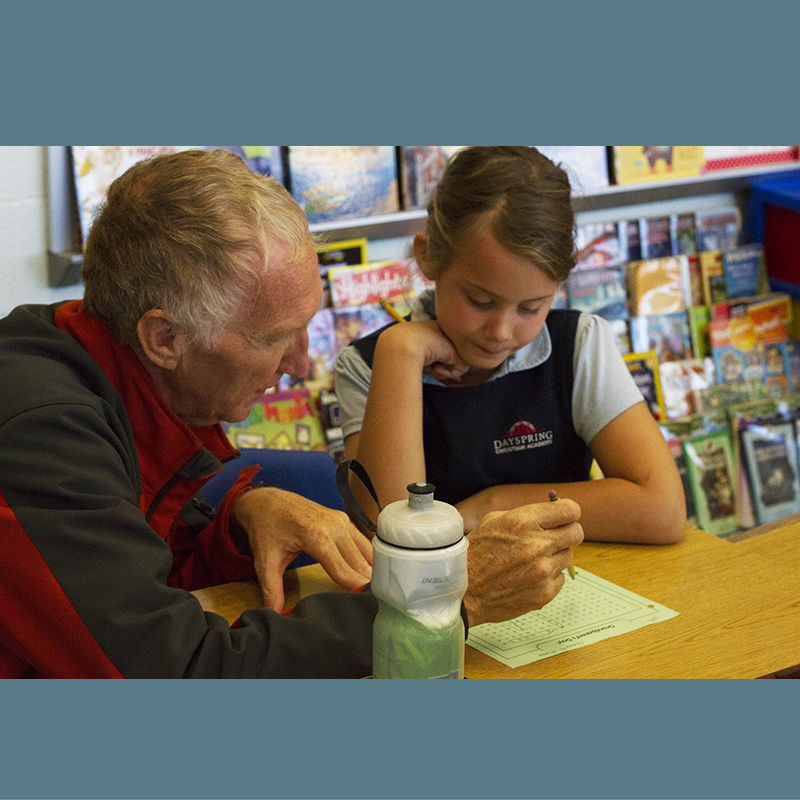 At Dayspring Christian Academy, we believe that grandparents are a vital part of the family unit. While it is the parent's responsibility to "train up a child in the way he should go" (Proverbs 22:6), a grandparent may hold the role of encourager and prayer warrior. We also believe that grandparents are role models to their grandchildren, showing them what godly living and faithfulness to the Lord look like. Living out a life that honors Christ is not always easy, and the godly testimony of a grandparent can influence or may even change the course of a child's life.
Dayspring Christian Academy firmly believes that education is a "three-fold cord not easily broken" (Ecclesiastes 4:12). This cord consists of the child's family, his church, and his school partnering together to provide him an education that will assist with the fulfillment of the calling the Lord has for his life. Grandparents are an integral part of this three-fold cord.
In his book, Learning from the Best: Growing Greatness in the Christian School, Dr. Gene Frost states: "Perhaps the greatest accelerator of all, however, is healthy, positive parent involvement." Dayspring Christian Academy has witnessed the fruit of parent involvement, but coupled with grandparent support, we find that the involvement not only helps with the work of the student but also of our school. We believe that involvement from parents and grandparents alike elicits enthusiasm for our school which can be seen in our community.
A Principle Approach education builds Christian character and sense of self-government, Christian scholarship, and Biblical reasoning. At Dayspring Christian Academy, we teach young people to become scholars of excellence and to recognize God's involvement in all aspects of life. We are having a distinct and lasting effect upon our students, our community, and our nation. Our mission is to assist families in providing a wholly Christian education for their children. By building on a Biblical foundation, our students can truly become "the crown of the aged" (Proverbs 17:6).

If you would like more information about Dayspring Christian Academy or The Principle Approach, please contact Karol Hasting at 717-285-2000 or email khasting@dayspringchristian.com.