Reading Time:
3
minutes
Christmas break is almost here and many of you may already be asking, "What am I going to do with the kids for almost two weeks?!" Breaks from school are a great time to engage with your kids in exploring STEM activities!
STEM is an acronym which stands for science, technology, engineering, and math. It is really the integration of these subjects used to create a solution to a problem. In short, STEM is hands-on problem-solving.
Everyone one of us is a problem solver. In our daily lives, we all use
· science—information about how the world works
· technology—any man-made application of science
· engineering—a logical method for solving problems
· math—counting, measuring and more
In recent years, STEM has also included art, with the new acronym becoming STEAM. STEM and STEAM activities don't need to be expensive and can use everyday items. These STEAM activities don't need to be overly complicated. There are many great STEM/STEAM websites that provide online activities and resources for kids of all ages. We've listed a few of our favorites below for you to check out for yourself.
Pre-Elementary age
Master Math facts with snowball-themed games, make dirt play dough, erupting ornaments, create hand print dinosaurs and Christmas slime with your Preschool, Pre-K, or Kindergarten student! These STEAM activities are sure to bring holiday fun to your home!
Snowball Addition and Subtraction Games
Slime, Water Science, Erupting Ornaments and more in this list of 25 STEM ideas for Preschool, Pre-K, and Kindergarten students!
Lower Elementary
Learn the basics behind coding, build with LEGOS in a whole new way, have a Grinch Play Day, make new places to race your toy cars and try new STEAM activities every day of the month!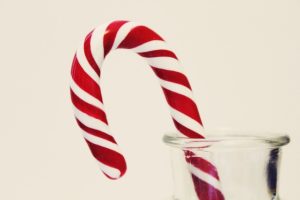 8 Christmas Mosaics made with LEGO Bricks!
December STEAM Calendar – something fun for every day of December!
Make Garages and Ramps for Your Toy Cars!
Late Elementary/Middle School
Design a shelter that can withstand winter weather, make your own bath bombs, film a LEGO movie, build a sky scraper and make Christmas characters out of LEGOS you probably have already!
Winter Weather Shelter STEM Challenge
Make Your Own Grinch Bath Bombs (and learn why they fizz!)
Build 5 LEGO Christmas Characters, including a reindeer with legs that really move!
Create Light-up Christmas Cards
Build Popsicle Stick Sky Scrapers
Keep Everyone Busy with 100 Engineering Projects For Kids
Keep Your Tween Unplugged with These 20 STEM Activities!
For Kids of All Ages
While some of these may require a bit of help, they are sure to bring learning delight to your Christmas break!
41 STEM Projects for Kids of All Ages
For even more STEM fun, visit our STEM Director's Pinterest page!
While you are taking a break from traditional learning in the classroom, grow your child's love of learning by giving them hands-on, fun STEAM activities. This is a wonderful opportunity to spend some quality time with your kids and to share in the enjoyment of learning and creating together.
At Dayspring Christian Academy, we are committed to raising up the next generation of Christian leaders who acknowledge the Lordship of Jesus Christ in every area of life, demonstrate a biblical worldview, become citizens of excellence in Christian character and scholarship, and aid in the restoration of America's biblical foundation. If you would like to learn more about Dayspring Christian Academy, please contact Karol Hasting at 717-285-2000 or schedule a private tour using the button below.