Reading Time:
4
minutes
Seven years ago, Dayspring implemented its first STEM class, piloted in the high school P139 learning support program as an alternative to Chemistry. Taught by Mary Stauffer, the focus was on mechanical skills and robotics. That first STEM class, comprised of only three students, was the gateway to the robust STEM program Dayspring enjoys today.
Why STEM?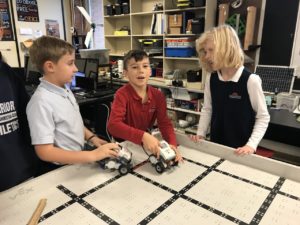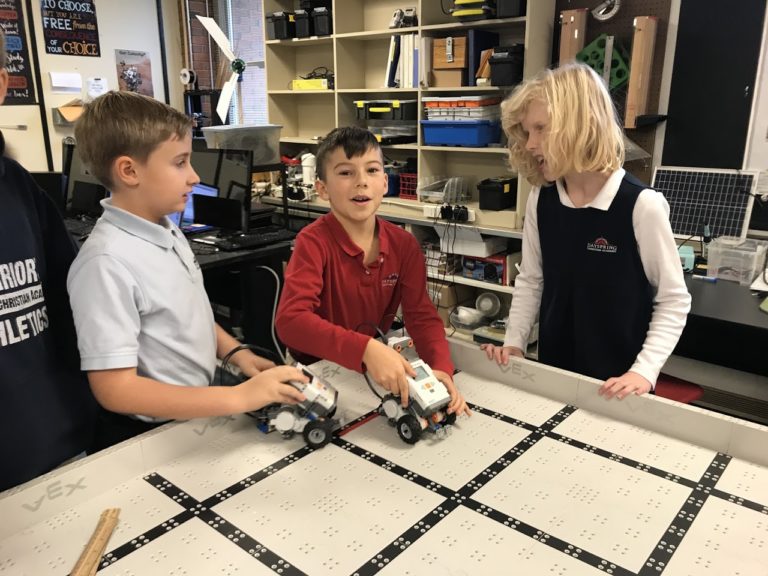 STEM stands for Science, Technology, Engineering, and Math. More recently, the letter A, standing for Arts, has been added to the acronym. STEAM involves each of those subjects, taught in conjunction with and in context to one another. Science is the general knowledge required to solve a problem. Technology is the application of science in finding a solution, while Engineering is the process of thinking through the problem. Math is what makes the outcome of the solution predictable and repeatable, and Arts gives the outcome aesthetic appeal.
STEM offers real world application to academic subjects. It builds 21st century skills that kids need to be successful, such as technological literacy, the ability to collaborate, and critical thinking skills. STEM brings folks from diverse backgrounds and unifies them around a common goal. It builds resilience and perseverance by learning through failure. Tom Kelley, the general manager of the design firm IDEO, is famous for encouraging designers to "fail early, fail often, in order to succeed sooner." Perseverance through failure also breeds humility, a biblical principle that breeds success in all areas of life.
The Impact of STEM at Dayspring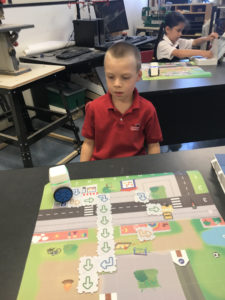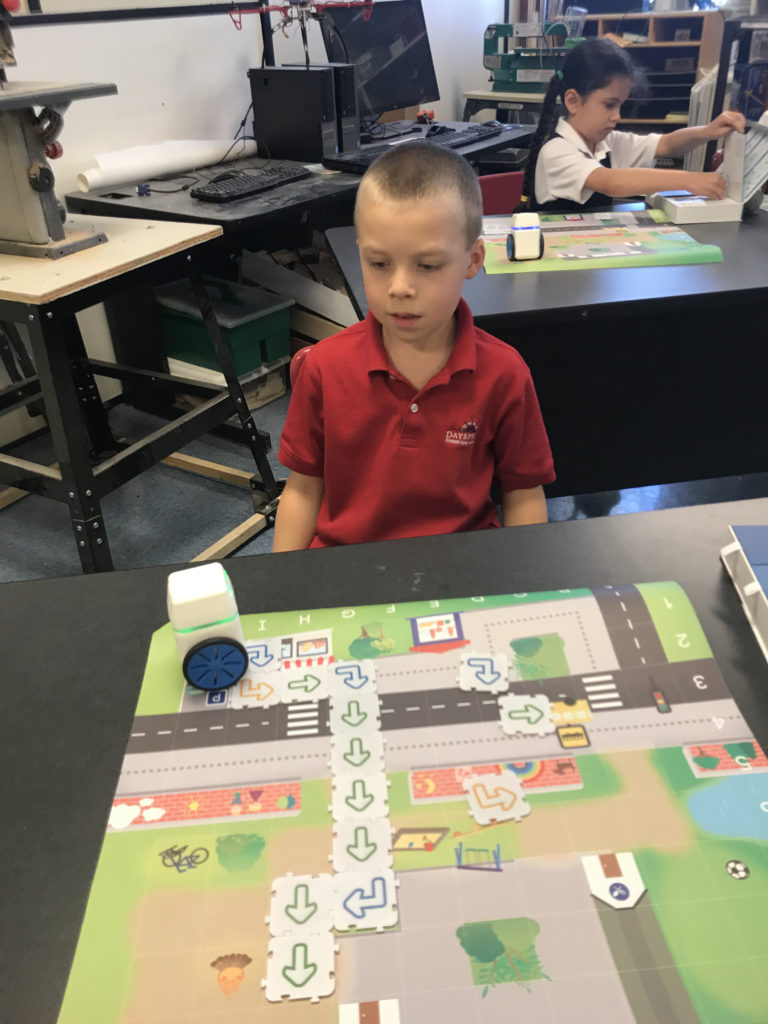 Mary Stauffer, Dayspring's STEM director and creator of the program, has expanded STEM education to kindergarten through eighth grade, and offers a STEAM elective to seniors. She also implements various STEM clubs and heads a team of students who have placed second in a regional STEM competition two years running. Mrs. Stauffer cites several examples of the positive impact the STEM program has had on Dayspring's students.
For example, one of the boys involved in the STEM competition hated school before he was introduced to STEM. He admitted that he started to come to school because of the program, and his grades, previously failing, have completely turned around. He is now on the school's tech team and is thriving. Another student, a senior in the STEAM class, began the school year needing constant feedback and now is owning his learning, and has become an excellent problem solver. Mrs. Stauffer says there is a huge difference between the beginning and the end of the school year in student confidence. The first challenge is always intimidating and the students need step by step instructions, but by the end of the year "they take it, they own it, they do it," Stauffer says.
What STEM Courses Are Offered At Dayspring?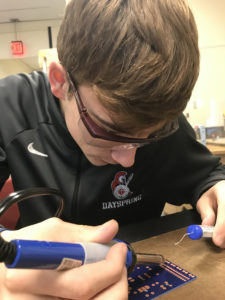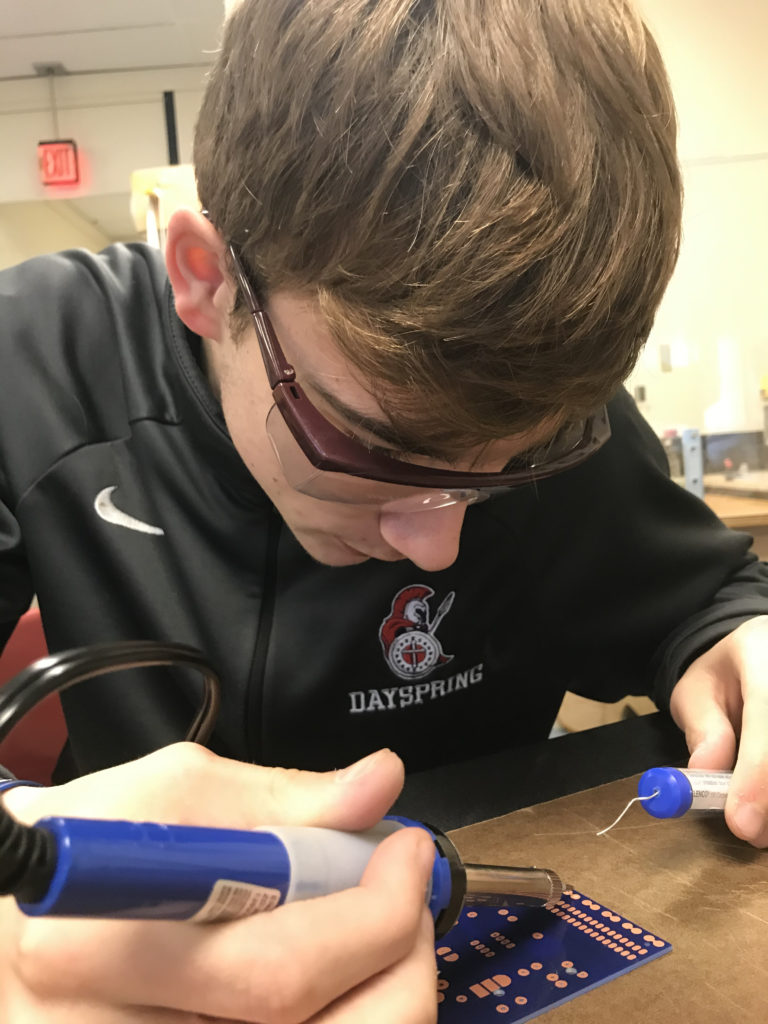 At the lower school level (elementary school ages K-5), STEM teaches even the youngest students to recognize and use basic tools that will be used for a lifetime. The elementary STEM program at Dayspring helps kids who would normally dislike science discover that they really do like it. The goal is to build confidence in students by showing them they are capable of solving problems. It is impressive to see a group of five-year-olds building problem solving skills through the engineer and design process. Some of the lower school projects include coding robotics, three dimensional computer design, reverse engineering computers to learn how they work, building suspension bridges, learning about the NASA space program, designing a successful parachute prototype that could land a rover on Mars, brainstorming ways to make potable water for impoverished areas, and engineering a house that will withstand earthquakes or hurricanes. All of these projects are undergirded by initial studies on the problems they are tasked with solving and the engineer and design processes that go into the implementation of the solution. And all projects are related to real world problems.
At the middle and high school level, projects are focused more on physical science, and have included CO2 powered race cars, rocketry, Rube Golberg projects, cardboard chairs designed to hold people, hydraulic machines, electrical engineering using Arduino micro controllers, designing working pinball machines and snack dispensers, as well as projects that incorporate green energy sources.
The STEM team projects, two of which earned the team second place in a regional competition, included a sensor system connected to a road sign which alerts drivers to a flooded roadway, GPS-guided drones that pollinate fields in the face of a bee shortage, and for the 2021 year, a programmable water craft that can collect trash from waterways.
Imago Dei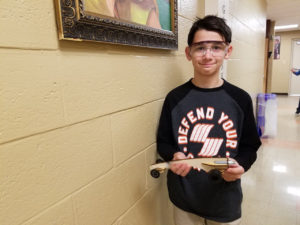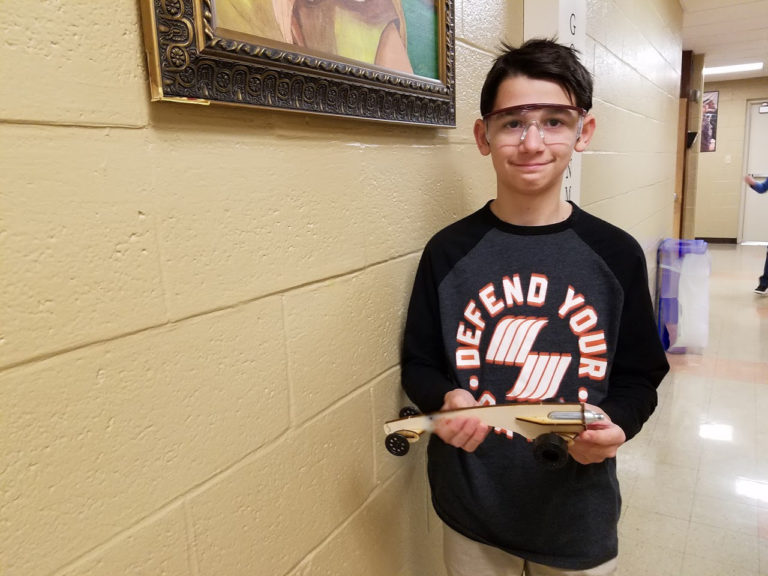 Mrs. Stauffer drills her students with the maxim, "I plan, I do, I evaluate." She relates this to the biblical principle of governmental thinking, found in Isaiah 33:22. "For the Lord is our judge, the Lord is our lawgiver, the Lord is our king: it is he who will save us." The Law Giver makes plans, the King executes them, and the Judge evaluates their efficacy. STEM education teaches students this principle of governmental thinking, the use of which is demonstrative of the Imago Dei, our status as image bearers. STEM allows students to exercise their God ordained ability to create and problem solve, which at Dayspring translates into another way to use our talents to the glory of Christ.
If you would like to learn more about Dayspring and its STEM program at any grade level, please call Karol Hasting at 717-285-2000 or schedule a personal tour.