Reading Time:
6
minutes
If your summer is slowing and children are getting restless, Dayspring families step in to share some of their favorite day trips that are sure to bring good family times. All ideas are within a 2.5 to 3-hour drive from Lancaster, PA making them suitable for day-trips. So grab your kiddos, get out of the house, make new memories, and maybe learn something too! Read on for day-trip recommendations from Dayspring parents!
The Amish Farm and House: This is an educational experience reflecting the historical and modern customs of Lancaster County's Amish. Amish Farm and House is known to be authentic, accurate, cooperative, and respectful of its Amish neighbors. Tour the farmhouse, take a buggy ride, visit the schoolhouse, view the work of resident artisans, and fall in love with the farm animals. https://www.amishfarmandhouse.com/
Colonial Complex: Discover Colonial Life at the 1741 Golden Plough Tavern, General Horatio Gates House, and Colonial Court House in York, PA! The Colonial Complex is one of the most interesting York, PA attractions. The Golden Plough Tavern, a Germanic half-timbered building built in 1741, is the oldest structure in the City of York and served York residents and travelers into the mid-1800s. The General Gates House (c. 1751) was the temporary residence of General Horatio Gates, newly appointed president of the Board of War. The Barnett Bobb Log House dates to 1812 and is currently used during programs for artisan demonstrations and hands-on activities. All three buildings contain period furnishings, textiles, tools, and utensils. The Complex also includes the reproduction of the 1754 Colonial Court House, created to represent the headquarters of the Continental Congress, which met in York from September 1777 to June 1778 and adopted the Articles of Confederation. http://www.yorkhistorycenter.org/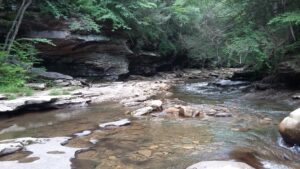 Discover A New Hiking Trail: Lancaster County is home to many hiking and biking trails. Visit these websites to plan some family time in the great outdoors! Dayspring families recommend Tucquan Glen, the Northwest River Trail, and Muddy Run to name a few. http://web.co.lancaster.pa.us/243/Parks-Trails, http://lancasterconservancy.org/preserves/
Hands On House: Geared for children ages 2-10, the Hands-on House Children's Museum is where a family can imagine, have fun, learn, and discover together. Explore interactive exhibits, experience a unique educational program, or visit the Play Garden. http://www.handsonhouse.org/

Knoebel's Amusement Park: With its free admission, Knoebel's Amusement Park is a great place to make new memories! Home to family rides, thrill rides, and kiddie rides as well as entertainment, games, and food. Unique to Knoebel's is its stream-fed crystal pool complete with sliding boards and diving boards. http://www.knoebels.com/

Lake Tobias: A day at Lake Tobias can consist of a safari adventure, interacting with animals at the petting zoo, and viewing reptiles and other exotic animals. https://www.laketobias.com/
Lancaster City: is a treasure of sites where some great moments in history took place. Starting in the center of town there is the Soldiers and Sailors monument, skyscrapers, Central Market (open Tuesday, Friday, and Saturday), the Visitor's Center, and lovely shops. There are walking tours of the city, open churches, Lancaster Newspaper museum (visible from the sidewalk), interesting grave sites and many little curiosities – like carriage mounts, boot scrapers, unique door knockers, down spouts, iron works, and more! Most former fourth graders could escort you on a tour of the city, as could a former fourth-grade teacher! Email Judy Sykes for more details.
Lancaster County Central Park: The Lancaster Country Central Park offers outdoor amenities such as a pool, skate park, the Garden of the Five Senses, Trails, the Environmental Center and Shut's Environmental Library and more! http://web.co.lancaster.pa.us/244/Lancaster-County-Central-Park
Lancaster Science Factory: Want hands on experience? Looking for STEM projects and ideas? Then it is time to visit the Lancaster Science Factory. Highly interactive exhibits, workstations, and mini-labs offer "open-ended" learning experiences with opportunities for visitors to experiment and create. https://www.lancastersciencefactory.org
Landis Valley Museum: The museum's richly layered story is the history of an early Pennsylvania German settlement, an unusual farm family, and the ongoing creation and exploration of a wonderfully diverse collection of artifacts. When brothers Henry Kinzer Landis (1865-1955) and George Diller Landis (1867 – 1954) opened the museum in 1925 at their Landis Valley residence, the area had been a small Pennsylvania German settlement since the mid-1800s. Expanded to its current size, visitors experience 18th and 19th-century village and farm life in Lancaster County, Pa, all in one visit. With over 100 acres and many historic buildings to explore throughout the four seasons, there's always something to see at Landis Valley Village & Farm Museum. http://www.landisvalleymuseum.org
Longwood Gardens: Longwood Gardens visitors can enjoy exotic plants and horticulture (both indoor and outdoor), special performances, attractions such as fountains, as well as educational workshops. https://longwoodgardens.org/
Mount Gretna: Mt. Gretna is home to several art shows and festivals. While you're there, you can enjoy the Mt. Gretna Lake and Beach, mini golf, roller skating, and ice cream! http://mtgretna.com/things-to-do/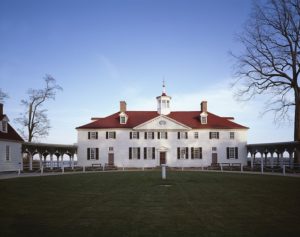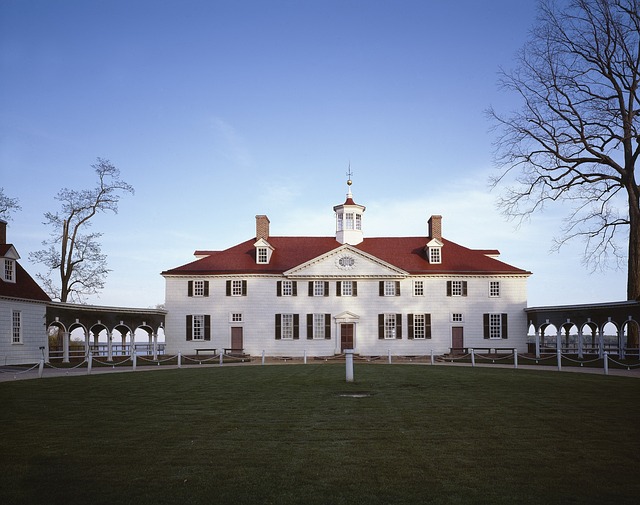 Mount Vernon: The home of George Washington is open year-round and includes many opportunities for learning and fun. Children can participate in a Revolutionary Spy Adventure, visit the pioneer farm, participate in crafts, learn about forensics, and, of course, tour our Founding Father's home. http://www.mountvernon.org/
The National Zoo: When thinking of Washington D.C., people often think of monuments and museums, but there is another wonderful resource – The National Zoo. Home to more than 1,500 animals across 300 different species, the zoo is a great place to observe God's creative genius revealed in the animal kingdom. One of the best features? There is no admission fee! For info, visit the zoo website: https://nationalzoo.si.edu/
Philadelphia, PA: Philadelphia is a great historic place to visit. Because of all the National Park Services, it can be as inexpensive as one wants. Here is where our Founding Fathers forged the documents that declared our independence from England, established our first attempt at government ruling with the Articles of Confederation, created our Christian representative republic under the oldest Constitution in the world and secured our liberties with the Bill of Rights.
Get there by car or train. Check in at the Visitor's Center for movie times, Independence Hall, Liberty Bell Pavilion, Carpenter's Hall, Elfred's Alley, Christ Church, the Free Quaker Meeting House, Betsy Ross's house, the Welcome Park, The Constitution Center and so much more. Plan a full day to walk through the places where our history steeped.
If you want more details or help to plan your trip, contact Judy Sykes at jsykes@dayspringchristian.com
Pick-Your-Own-Fruit: Adults and children can enjoy picking various types of fruit at Cherry Hill Orchards in Lancaster! http://www.cherryhillorchards.com/u-pick.asp
Rock Ford Plantation: The preserved 18th Century home of Edward Hand who served as Adjutant General to George Washington during the American Revolution. Rock Ford is comprised of 33 acres at the southeastern edge of Lancaster City surrounded by Lancaster County Central Park. The mansion is on the National Register of Historic Places and is recorded in the Historic American Building Survey. Rock Ford is one of the most important examples of Georgian domestic architecture surviving in Pennsylvania and the most intact building predating 1800 in Lancaster County. The mansion's elegant rooms are furnished with a collection of period furnishings and decorative arts. Rock Ford is an authentic example of refined country living as it existed during the early years of our Republic. http://rockfordplantation.org/
Susquehanna State Park, Havre De Grace, MD: Boating, hiking, fishing, biking, and the Rock Run Historic Area beckon exploration! http://dnr2.maryland.gov/publiclands/Pages/central/susquehanna.aspx
Tabernacle Reproduction: Biblical history comes alive at the full-sized Biblical Tabernacle reproduction! This is a guided 45-minute lecture tour. http://www.mennoniteinfoctr.org/tabernacle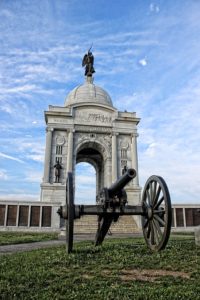 Tour Gettysburg Battlefields on Horseback (or on Foot): Guided tours of Gettysburg's battlefield are a great way to learn and experience history. Visit https://nationalridingstables.com/ or http://ridehorsesgettysburg.com/ for more details. Not into horses? Visit Johnny Como's Cupcakes and Coffee for delicious cupcakes and a Battlefield tour with chaplain historian John Wega.
Tyler Arboretum: Tyler Arboretum offers interactive activities such as a meadow maze, hiking trails, a butterfly house, and more! https://www.tylerarboretum.org/visit/things-to-do/kids-and-families/
The Udvar-Hazy Center in Chantilly, Virginia: The companion to the National Air and Space Museum on the National Mall, this museum offers learning labs, exhibits, IMAX. Science demonstrations, simulators, a restoration hangar, observation tower, and much more! https://airandspace.si.edu/visit/udvar-hazy-center/things-to-do
Wheatland: Gentleman James Buchanan was the 15th President of the USA and the only President from Pennsylvania (so far). From his tragic love story to the many appointments and election wins, and on to his retirement at Wheatland after his term as President, he is worth your time to investigate. For visitor information visit http://www.lancasterhistory.org/visit/wheatland.
If you would like to learn more about Dayspring Christian Academy, please contact Karol Hasting at 717-285-2000 or schedule a personal tour now!

SCHEDULE A TOUR